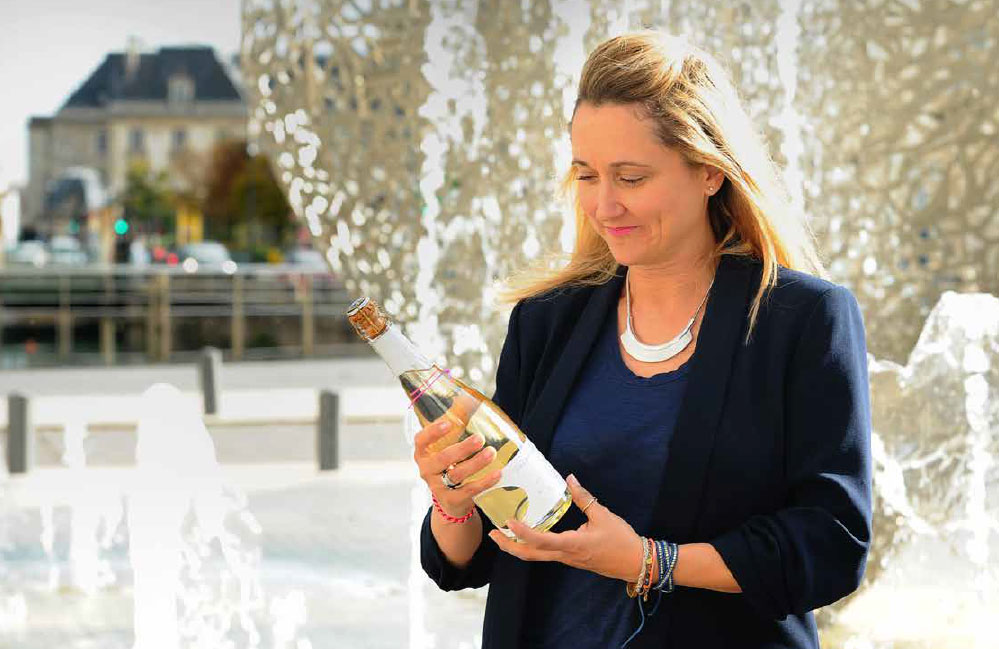 Particularly nice encounters have shaped the story of my champagne. Indeed, it all started in my native Burgundy where, as a kid, the cellars in St Bris le Vineux were my playground. Later the vineyards of Chablis proved to be a perfect setting for my wedding. And, since then, I have spent my summer holidays in the middle of the Gigondas, Sablet and Châteauneuf du Pape vineyards.
After moving several times, I have settled in the Champagne region and naturally turned to the champagne, the wine I most value, definitely because it is like me, festive and sparkling.
So, quite naturally, since 2015, I have developed a nice complicity with my vigneron, who is located in the heart of La Côte des Bars where he thoroughly pampers his produce and gives every stage of the production his personal touch. What I expected of him was to have at least half of Chardonnay, this delicate grape variety, in each cuvée.
This wine is so noble and enchanting that my objective was for it to take centre stage. And just because, to me, the container is as important as what it contains, I wanted to mix the good and the beautiful.
Since September 2020, I have been accompanied in this adventure by Anais, from Troyes. It was obvious to me when I was expanding my business to work with her.
Now let me suggest you plunge into my bubbles and share an exceptional experience with your close friends.